Three Incidents have made me write this blog. Let me describe the three incidents:
Scene 1
Friday - February 16, 2007 - 6:45 PM
It was MahaSivaratri. I was planning to attend the whole night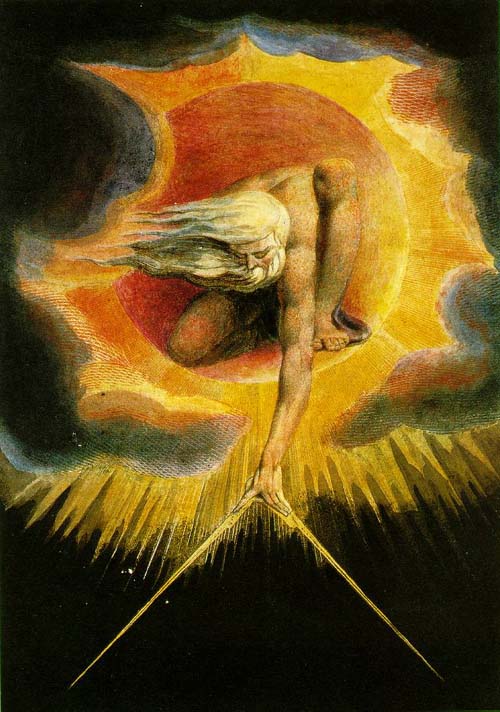 pooja organized by Isha Yoga. One of my project mates asked me: "What will happen there?" I told "I don't know. But some bhajans, satsang and dhyana. Anyway, We will not sleep for whole night". He asked me "Why shouldn't sleep for whole night?"
I told "The day(night) is suitable for doing dhyana. It would be lot more easier to bring the kundalini power through the chakras to the top most chakra on this day. So, we do not sleep and use that day. But there is nothing wrong in sleeping. It is like we are missing some opportunity. And I assume this works due to some planetary movements and change in gravitational field. But I am not sure" (Actually I have read these details some where)

He asked me "How will you do dhyana?". I told "I do not know it exactly. But It is like bringing the kundalini to different chakras. I have not got any experience in it." He asked "Is that bringing it really or is that merely thinking that it has come to that chakra?" I told, after a thought, "Yes. It is the thinking".

Both of us smiles. Atleast, my smile had one question "Let me assume there is something called Kundalini Power. But will mere thinking would bring it to the so called chakras?"

Scene 2
Friday - February 16, 2007 - 9:00 PM
I was in my room. I did not go to the Sivaratri celebration. I wanted to be alone. I was thinking alone about the same question on the thinking process. I wanted some other similar examples on the thinking process. The first thought brought me the word 'LOVE'.

Scene 3
Sun
day - February 18, 2007 - 4:30 PM
I was in theater. The film is "Pachaikili Muthucharam" - a new one from Gowtham Menon. As many of you would know, It is copy of Derailed. The secret affair between 2 members form the base. The film shows that Sarath feels guilt about this affair. Because, he thinks he has betrayed his wife. In the interval, When I was sitting idle, the words thinking process flashed in my mind.

Now the analysis part:
1) What is this Love? We say we are in love with someone. (I am assuming the love between a boy and girl only) We say We would lead a happy life with them. We also say We could not live without them. Or Atleast, we say we want that person. Why do we say this? Isn't that our thinking process that tells us that they are the right partner for us.

We think that we would be happy with this person. The facts like good character, nice salary, good education could be ignored. Because we can show a 100 persons with better criteria. But our mind thinks that the one we have choosen is THE right pair. So, we say we are in love with that person. So, a thinking process has created love.

2) The guilty part. Why is the hero guilt? He has betrayed his wife. But what is betrayal. It is again the thinking process. You think you have done wrong. What is wrong? What is good? It is our thinking process that determines what is good and bad. We may think prostitution is bad. But a person who was born and brought up in brothal house might not think in the same lines. He may just consider it as a profession.

3) So, If we would think in this way, then the definition of right and wrong disappears. They become the end result of thinking process. BUt If the definition of right and wrong disappears, then the rules, which are based on right and wrong, disappears. If the rules disappear, then the society, which is based on these rules, also become an illusion caused by this thought process. So, the society also disappears. If the society disappears, then the basic block of society, the family also disappears.

What is family? Why is family created? If we ignore the sentimental part, the one concept that exists between all animals(including man) is to create family for legalized sex and produce kids. Even If opinions might differ, I believe this is the crude fact. If this fact does not exist, then everyone can exist as friends alone. There will not be any necessity to create families. So, when the concept of family disappears, the concept of sentiment and sex also disappears.

Why do my Mom feel worried If I get ill? She is not worried even at the death of 300 persons in train accident in Punjab. It is the thought process. So, when the family disappears this sentiment also disappears.

Similary, what is sex? Is it pleasureful? How can removal/entry of droplets of sperm from human body could give pleasure? Then, Why do not the removal of urine and sweat give that pleasure? It is the thinking process. So, the sex is also a thinking process.

What is success and failure? It is not the certificate provided by someone. It is not the applause provided by others. It is the thought that you have won or defeated. If you will not think that you have failed (even at the time of failure), then nothing could affect you. This has been told and proved in the life of several successful businessmen.

When the concept of success-defeat disappears, then the instruments like money, educational qualifications, physical strength, property also become mere illusions of the thought process.

So, everything from money - society are just the results of the thinking process. Everything is the thinking process. Everything seems to be real. But they are all the illusions of the thinking process.

So, everything is illusion. In the words of Hindu mythology, it is 'MAYA'......

Actually, these lines of thoughts have not taken me anywhere. So, I decided to post this. What do you think?????